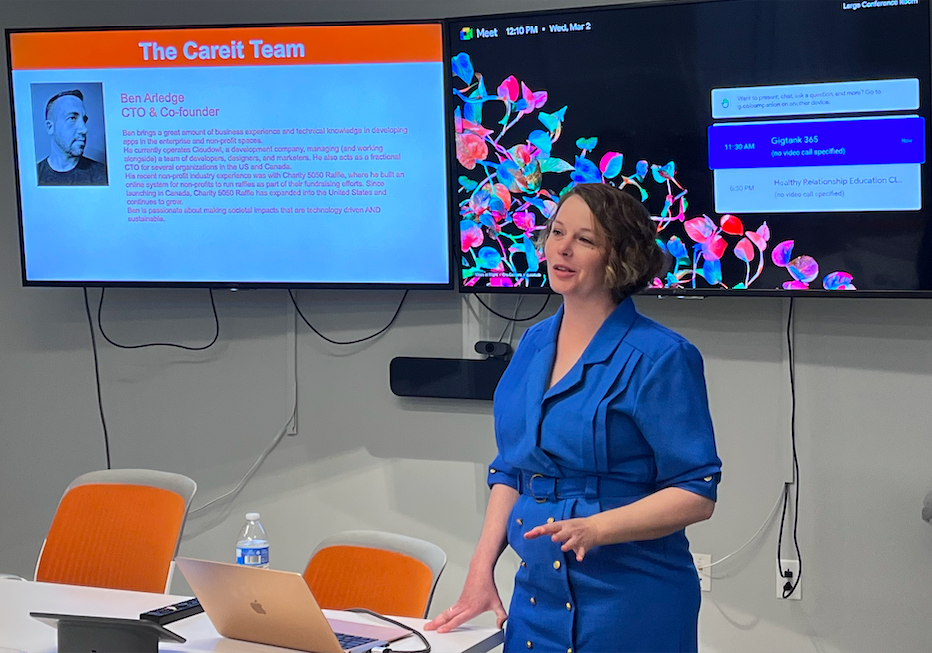 National startup Careit, which is a tech company that makes it easy for businesses + orgs to donate surplus food to nonprofits, became the first to join CO.LAB's revamped accelerator program.
The company's app and software allows businesses with surplus edible food — think restaurants, grocery stores, caterers, hospitals — to post donations to local nonprofits through a free, online marketplace.
A subscription to Careit allows users to track food donations data so that information can be used for grant, tax and policy purposes.
Fast facts:
— Co-founder Alyson Schill is in the process of moving to Chattanooga from Los Angeles, and is already doing business with 11 Southern California municipalities.
— The company is in the process of negotiating a software license agreement with a major media producer that would put the company in several states across North America.
— Alyson is moving to Chattanooga because she can do business anywhere and her partner loves the area, she said at this week's Intake Panel meeting.
— Now she's working to establish connections in Chattanooga to bring her service to market here.
Read original article:
https://colab.co/2022/03/gigtank365-celebrates-first-participant-careit/